Liberty University's partnership with the Baptist Haiti Mission (BHM) helps train and educate the youth of Haiti. iTEP International is proud to play a small role in the future of Haiti through international admissions testing. Liberty University is a non-profit Christian university in Lynchburg, Virginia, USA. Liberty has been a steadfast iTEP partner since the company's first exam launched in 2008. When Dr. William Wegert first learned about the iTEP exam at a NAFSA: Association of International Educators conference, he immediately saw the exam's potential. Dr. Wegert has worked at Liberty University for almost 38 years, most recently in the role of Dean of International Student Programs. He saw iTEP's exam as a "more available" and "less expensive" choice for students without sacrificing any quality or "integrity". He wanted the iTEP exam available as an accepted English fluency test for students applying to Liberty. "I worked with the university and we added [iTEP] to the list of proficiency assessment instruments that we would accept", Dr. Wegert said.
Since 2008, iTEP exams have continued to be an accepted English proficiency test at Liberty University. "I just think the convenience factor, the cost factor, and the at-home opportunity to take the exam has been a real plus for Liberty. Applicants over the years, particularly during the pandemic, appreciate the partnership," Dr. Wegert said. The iTEP Academic-Plus exam has even become the assessment tool of choice for Haitian students applying through Liberty's partnership program with Baptist Haiti Mission (BHM).
Liberty's program with BHM began in 2000 and was specially crafted by BHM's founder and U.S.A. missionary, Wallace Turnbull. The program aims to bring leadership, strength, and self-sustainability to Haiti by investing in the education of its young people of faith. "It's all about the students going back to Haiti after their Liberty experience and being part of the business development and building up that economy," said Dr. Wegert.
Each year, the program awards a number of students scholarships to attend classes at Liberty University. Program applicants go through a rigorous selection process to ensure that they will be able to succeed in their education away from home and become active members of their communities when they return.
Mr. Turnbull, who has been heavily involved in the program since its beginning, noted iTEP has been a valuable tool that has helped Haitian students prove themselves and become part of an English-speaking university. "Part of the rigorous selection process is assessing a student's ability to graduate from a French-speaking high school and step directly into the American university education system. iTEP Academic-Plus has become our English language instrument of choice. The iTEP Academic-Plus exam has proven to be an exceptional tool that is highly valued".
Once students are accepted into the program at Liberty, they can earn a degree from any of the school's 300+ degree programs, including aeronautics, business, government, and health sciences. During the fall and spring, students attend classes at Liberty's Virginia campus, while maintaining their connection with their home country regularly. Then, in the summer, students go home to complete internships with local businesses. After completing their degrees, students return to Haiti to take part in their country's economic and business development.
The program has been largely successful with Liberty graduates returning to Haiti to run hospitals, start businesses, teach lectures, and create more opportunities within their communities. Some notable graduates from Liberty include Vladimir Jean-Toussaint, Jdhymi Dulaurier, and Daniel Jean-Louis. Vladimir Jean-Toussaint earned his Master of Business Administration (MBA) and now works with a major accounting firm in Haiti. Jdhymi Dulaurier earned his Bachelor of Science in Management Information Systems and Data Analysis at Liberty and became a Project Management Professional (PMP) certified Design, Monitoring, and Evaluation Expert. Daniel Jean-Louis, who earned his MBA and Juris Doctor degree (JD), has become an entrepreneur, author, and international speaker on economic development.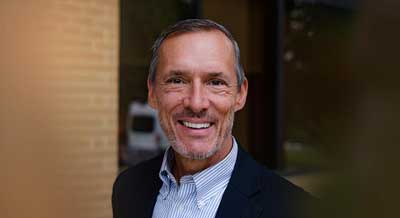 This year, several students took the iTEP Academic-Plus exam as part of their program application process, hoping one day to follow in the footsteps of Liberty graduates who have made significant impacts in Haiti.
For more news about what is happening at iTEP, visit the iTEP Facebook page or find out about iTEP partnership opportunities by emailing info@iteponline.com. Learn more about our partners at www.liberty.edu and www.bhm.org (Baptist Haiti Mission).