Milana Piletskaya was in a bind…
The 20-year-old Russian wanted to study English over the summer in the United States, but the application deadline had passed. Even if she could find a way past that hurdle, the program was starting shortly. She needed to demonstrate her level of English proficiency, not only for program placement, but also to obtain a student visa so she could spend a longer time in the United States than a typical tourist visa allows.
Luckily, her English teacher, Dr. Alla Guslyakova, knew about iTEP—the International Test of English Proficiency. Unlike some English proficiency exams, which require scheduling weeks or months ahead of time, Piletskaya could schedule the iTEP online immediately and take it that day from her home computer.
The iTEP also offered a quick turnaround time. Within 24 hours, she would have her scores and could submit them to her preferred intensive English program, which was located at CalState—Northridge.
Good content, good program placement!

"[The test] was very interesting, and it didn't take a lot of time," Piletskaya said. Because the exam only took an hour, she found "it never got boring," and it was even educational. "It helped me a lot to see the results on how I was doing at listening. I did well in other areas, but my score in listening was low."
The quick turnaround and detailed results also helped officials at CalState—Northridge (CSUN). They swiftly processed her application and then provided her with the requisite I-20 form that the U.S. Government requires for all international students to be enrolled as full-time students.
In addition, the score report, which breaks down a student's abilities into grammar, listening, reading, writing, and speaking categories, helped the school determine the correct classes for her program placement. This was essential since she would be arriving in California too late to participate in the in-class placement test the school offers.
Vanessa Andrade, the director of CSUN's International Programs, said "The iTEP is phenomenal. It opens doors for students who aren't able to get their test scheduled in time…. In Milana's case, it also assessed class placement, so she could arrive and jump right into the program."
For Piletskaya, strong English proficiency is a life goal. She is double majoring in both English and ecology at the Russian University of People's Friendship in Moscow. Her parents encouraged her to attend the school because it allowed a foreign language as a second major.
On the other side
Over the eight-week CSUN summer program, Piletskaya said she had grown tremendously in her English abilities. The classes, which are conducted from 9 a.m.- 2 p.m. Monday through Thursday and 9 a.m. to noon on Friday, have particularly helped her conversational skills.
"What surprised me was how good the program was for me," Piletskaya said. "I communicated with many people in my course. I studied with people from Japan, China, and Korea. We often talked about our countries.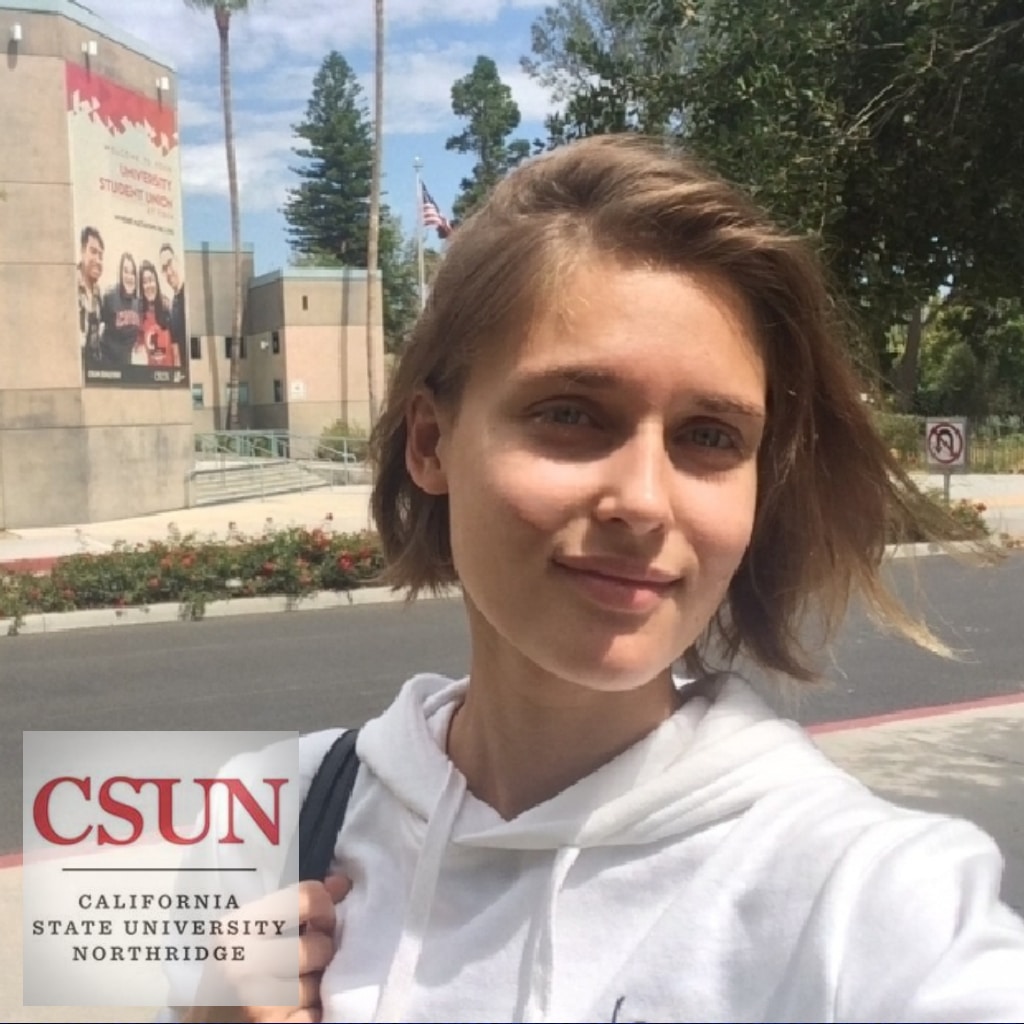 We would discuss one topic and how it was in each country. Before I wasn't so determined to speak English with others; now I am."
Piletskaya anticipates that her enhanced skills will aid her in her upcoming senior year in Moscow, but she also hopes her increasing skills will help her in her career to combat pollution and other ecological issues she wants to address.
"There's a lot of pollution in cities right now," she said. "There are also many, many problems right now in my country and other places. It needs to be studied and helped."
The International Test of English Proficiency (iTEP) was introduced in 2008 to modernize English language assessment with on-demand scheduling, 24 hour grading, and accurate test data. iTEP provides a convenient and cost-effective testing option delivered in a highly secure environment.

iTEP offers a variety of assessment tools for university and secondary school admissions and ESL placement, hiring and employee assessment (including tests for specific industries), and iTEP Conversation, which assesses conversation skills in 30 minutes. All iTEP exams are graded by certified and trained native English speakers.

More than 800 colleges, universities, middle/high schools, and boarding schools in the USA and Canada accept iTEP results for admissions. Applicants can take iTEP at more than 500 test centers in 61 countries. iTEP International is headquartered in Los Angeles, California.