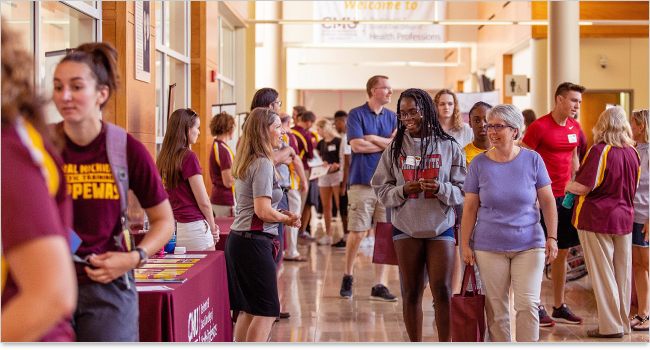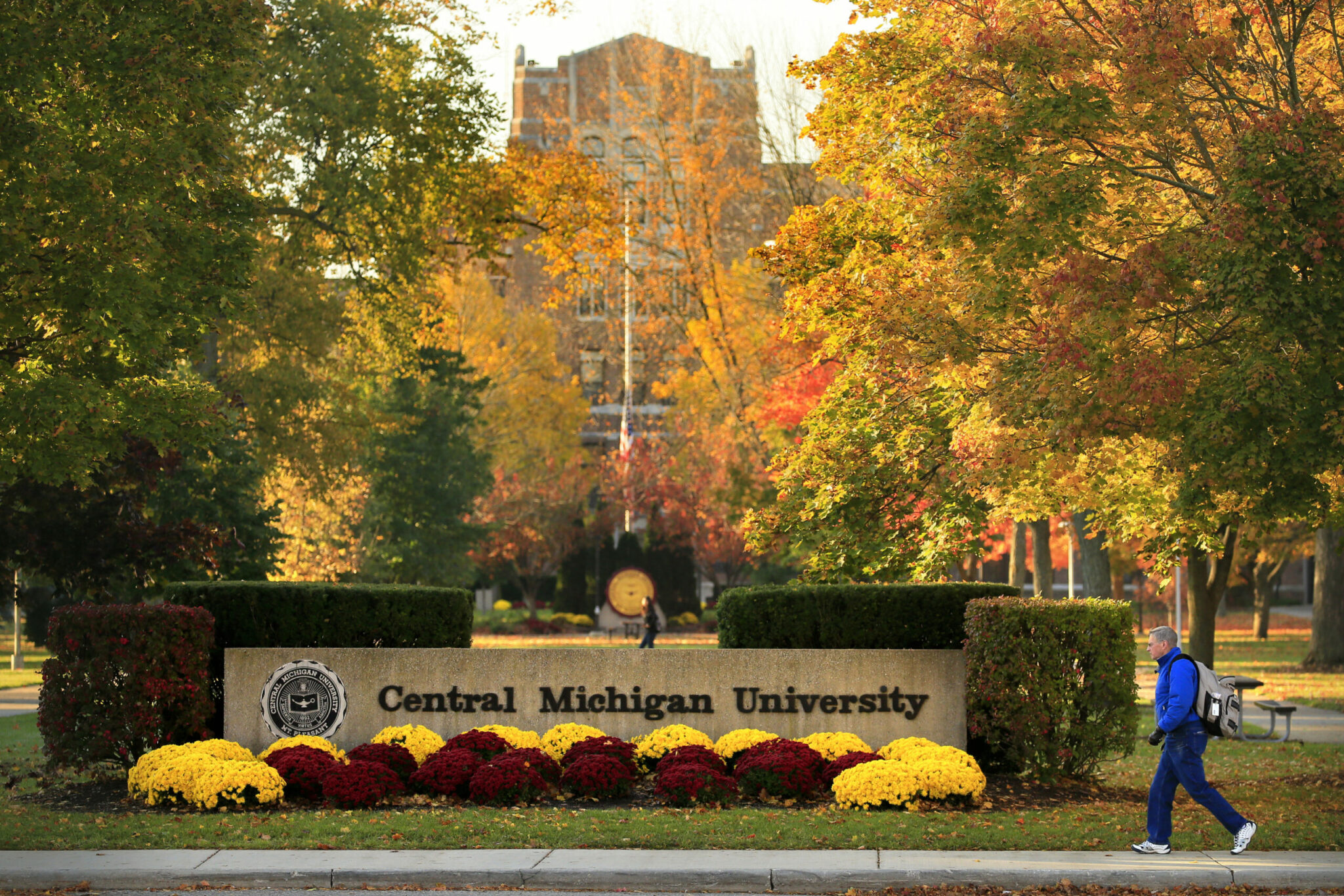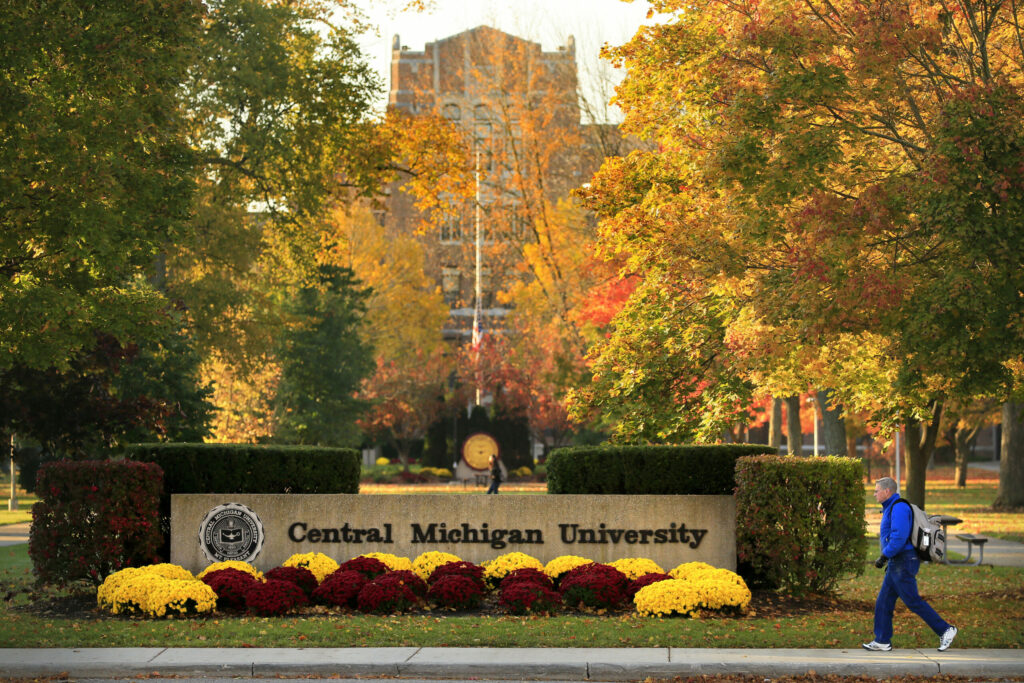 Location: Mount Pleasant, Michigan
Established: 1892.  CMU's English Language Institute was founded in 1992. 
iTEP Partner since 2020.  The brand-new partnership began in early summer 2020 with the utilization of the iTEP Academic test to test and place international students into classes and programs at Central Michigan University.
Degrees: Undergraduate, graduate and doctoral (Ph.D.) programs
Student Body: Approximately 20,000 students in undergraduate, graduate and doctoral programs. The students mainly come from greater Michigan and especially the lower peninsula of Michigan.  About 800 international students attend CMU, with China, Saudi Arabia and India being the three main countries represented.
Q&A With Jessica Harman
English Language Institute Director
How would you describe your students/student body?
Central Michigan University tries to instill a community-minded mentality in our students, and volunteerism and service is a large part of our student experience.  The students embrace it; really thrive in it.  They volunteer, they get active, they study abroad and even take school breaks to volunteer.  
Additionally, while we're a rural school, we strive for diversity.  We draw from Detroit and Chicago, as well as Canada, due to our geographical location.
Many of our international students choose business and engineering programs.  However, we have a good population of international students studying music and broadcasting, mainly due to faculty relationships.  We don't see large numbers of international representation, but we don't necessarily consider that a bad thing.  At CMU, international students aren't just a number, they are a person, a relationship.  We help them study both English and degree-specific-academics.  
What is CMU's identifying characteristic(s)?
We are a caring community.  Care is actually a big word around here.  It starts from top down. Not only does it relate back to the volunteerism, but the administration pushes to look at the needs of people: students, each other, staff, etc.  Anyone on campus can even fill out what we call a Care Report, which is reviewed by a multi-disciplinary team made up of folks from student affairs, athletics, counselors, police, residential life representatives and more.  The team reviews the report and reaches out to the student to see how the university can help.
We are also striving to take the best care of our international students. Campus services are adapting to meet the needs of the international students, our university president is very genuine and speaks for lots of different voices represented on campus.  We try to provide the most welcoming and best environment for the students to succeed while they are here – we not only care about their language skills but also academics, mental health, campus involvement and just overall comfort.
Notable qualities/amenities?
Our campus offers some great amenities like a wonderful library and a student activity center.  We've got lots of opportunities to stay active and engaged with students, the community, etc.  Additionally, academically, we offer a writing center, presentation center, success coaches and advisors.  Overall, we're very well staffed.  
CMU offers students lots of clubs, including an international student organization that's high profile and provides lots of programing for all students. Our professors are very interested in international students and try to integrate them into the course work, when appropriate. 
What iTEP tests/products do you use?
iTEP Academic, which we've used six times so far.  We normally add about 150 international students each year to our campus, but due to COVID-19, we've only admitted 13 for the fall 2020 semester.  Thanks to iTEP and the online testing capabilities, we were able to admit the additional six students, evaluate their language skills and place them in the needed classes.  We've historically worked with just paper exams, so the iTEP Academic test is quite literally a game-changer, especially in a pandemic.

How do you use iTEP testing?
We use the iTEP test as basically an English placement exam.  We also use them for students to test out of English to go into the university, but we function in a somewhat unique way.  Our applicants can apply and be accepted to the university without already proving English proficiency.  If they haven't proved English proficiency, then we provide it as a placement exam.
Basically, depending on a student's English language skills, we offer a sort of bridge program. For example, a student could take the iTEP English language proficiency test, and depending on score, test out of all but one class.  Or prove proficiency but demonstrate a need for further instruction in one area, such as writing.  Elsewhere, many programs require students to prove English skills before applying to the school or program.  Here, they can take English classes and program/degree classes concurrently, depending on test scores.
We also look at scores in different subject area (sub-scores) rather than just the overall, to decide how to help a student succeed.  As a placement test, it's different than just an admissions test.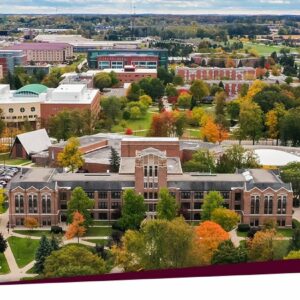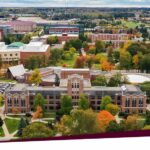 Why did you choose iTEP exams?
The bottom line: we were attracted to iTEP because of the remote testing.  It's helped tremendously during the pandemic since we were able to test students from their home countries before they even arrived in the states or on campus.  But, even outside of the pandemic, the iTEP English proficiency tests will allow us to alleviate a lot of stress our international students face.  Since we use the tests as placement exams, we can provide a test to a student before they arrive on campus, and send them their scores, placement plans and study/degree plans.  This kind of future planning really helps students grasp their educational plan before traveling abroad.  They can plan for financial needs, schedules and more before even leaving home.  When we only offered paper tests, many international students would land in Michigan one night, and have to take an English proficiency exam the next morning, full of jet lag and travel exhaustion.  
Additionally, I personally felt that iTEP offered an apples-to-apples score comparison to our program. I can easily convert scores to our metrics that we use for placement, which saves major hours.
What do you foresee over the next 12-24 months for institutions like yours?
Oh, if I had a crystal ball…..!  Obviously, international students and English programs are going to be in a tough position until there's a COVID-19 improvement.  But even outside of the pandemic, it's no secret that the world is continually shifting to more digital platforms. Remote availability can probably make or break a program.  I'm trying to think in terms of versatility to keep the program poised for success in the future.  Even now, we're all really resistant to online instruction, especially regarding the English language.  But, we have to adjust to working within the parameters before us.

How can iTEP assist?
They already have.  With being able to test and admit those six students this year, it's really made our program.  If they had to be here to test in-person, it just wouldn't have happened because no one could get here.  As many know, international students provide a huge portion of income to programs and universities.  We've easily lost $1 million in tuition and fees this year, so we've been incredibly grateful for the students that are still applying, attending and testing.
One example:  we had a family of three trying to get into the program.  They live about 30 minutes away. The iTEP remote testing got it done and sealed the deal.  I'm able to test remotely, tell the students months in advance what they need, and that sells Central Michigan to them.  Honestly, the connection that it brings with the students and the families….I don't know why I haven't been doing this longer.  
Even if students could get here, I'd still want to use this product. We have a staff member that's out of the office due to COVID and social distancing.  I couldn't have been a one-woman show and tested/placed these students without iTEP.  Even the test turnaround time is amazing.  iTEP's products and support really have gone above and beyond for us this summer, and we're so excited to use them in the future.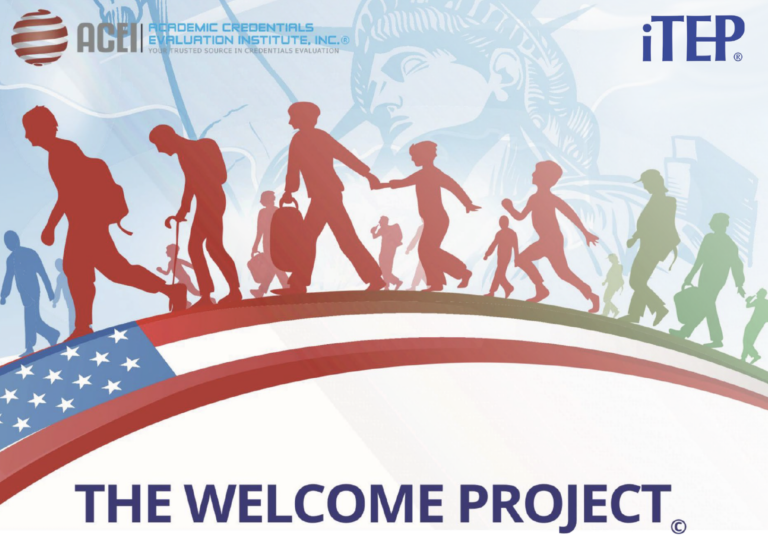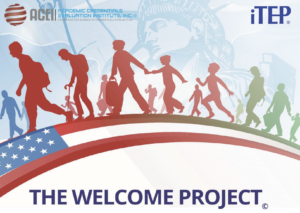 Academic Credentials Evaluation Institute, Inc. (ACEI) and iTEP International proudly announce the ongoing efforts of The Welcome Project©, an initiative aimed at supporting
refugees in the U.S.
Read More »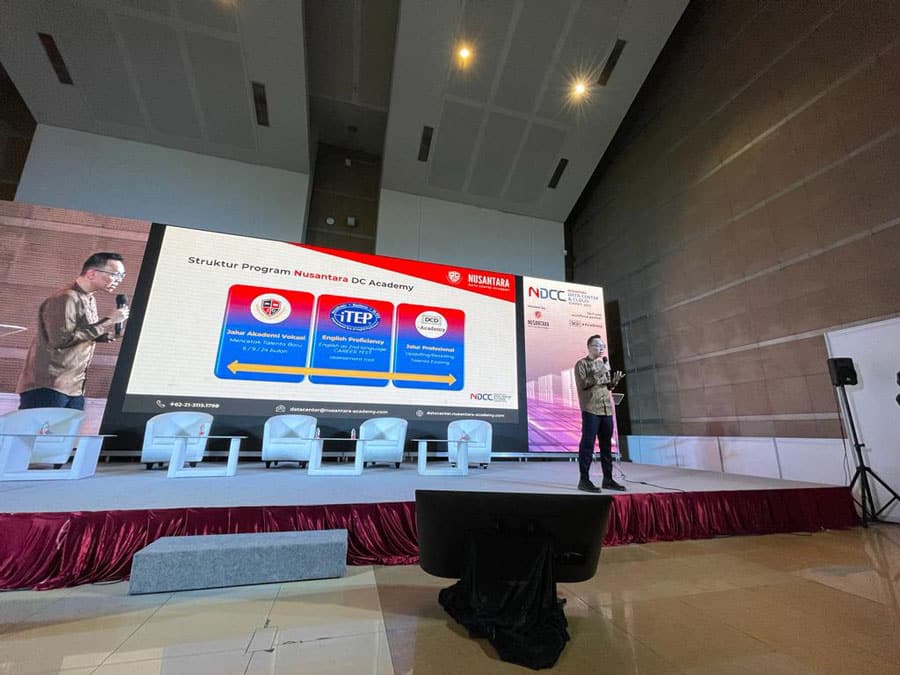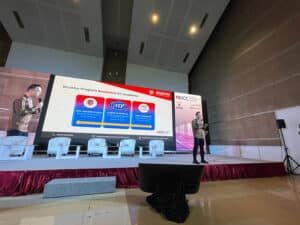 iTEP and Nusantara Academy are excited to announce a strategic partnership aimed at bringing affordable, on-demand English language testing to Indonesian students, employees and companies.
Read More »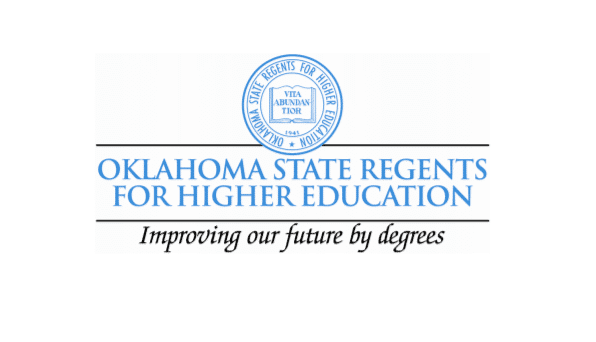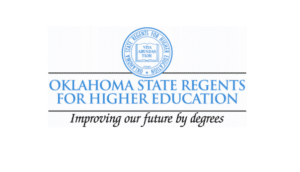 The Oklahoma State Regents for Higher Education has officially accepted the iTEP Academic test for admission to State System institutions.
Read More »
The International Test of English Proficiency (iTEP) was introduced in 2008 to modernize English language assessment with on-demand scheduling, 24 hour grading, and accurate test data. iTEP provides a convenient and cost-effective testing option delivered in a highly secure environment.

iTEP offers a variety of assessment tools for university and secondary school admissions and ESL placement, hiring and employee assessment (including tests for specific industries), and iTEP Conversation, which assesses conversation skills in 30 minutes. All iTEP exams are graded by certified and trained native English speakers.

More than 800 colleges, universities, middle/high schools, and boarding schools in the USA and Canada accept iTEP results for admissions. Applicants can take iTEP at more than 500 test centers in 61 countries. iTEP International is headquartered in Los Angeles, California.