Online and on-demand English language evaluation for corporations. Graded in 24 hours and backed by high security standards and professionally trained graders. iTEP Business has everything companies need to get a reliable picture of their candidate's mastery of the language skills necessary for the job.
""iTEP® has quickly emerged as a globally innovative, accurate and user-friendly evaluative tool to measure English language proficiency… The ITEP provided an excellent practical evaluation (and motivation!) for members who will be dedicating more and more time and service to tourists and visitors throughout Italy."
"Having thoroughly acquainted myself with the features of iTEP and considering its merits in comparison with the other English tests we recognize (TOEFL® and IELTS®), I added iTEP to our list of approved English language proficiency tests. Based on my review of and experience with iTEP, I am pleased to recommend it."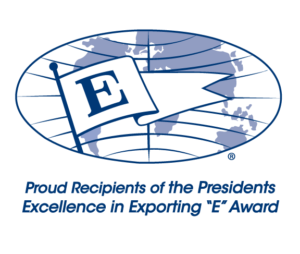 Recipients of the President's "e" award for US Exports in 2018.
iTEP holds affiliations with AMCHAM (The American Chamber of Commerce in the People's Republic of China) and the US Dept. of Commerce.