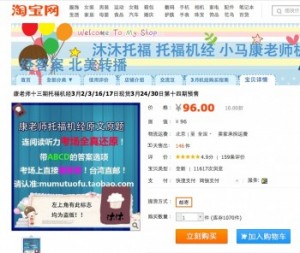 The recent discovery of a common method of cheating on TOEFL, particularly tests taken within the US, has caused some institutions to announce that they are no longer accepting TOEFL scores for admissions. We at iTEP wanted to take a moment to reassure our community that iTEP is not vulnerable to this form of cheating and review the iTEP security measures which prevent it.
Reporters from The Epoch Times were able to purchase the answers for a TOEFL test with relative ease over the Internet. They used one of several websites that obtain the answers by sitting for the test in China and then sending them to the US, where, since it is in an earlier time zone, the test has not yet occurred. This "time transfer" of the test answers can be done from any later time zone to any earlier time zone on any given day because the TOEFL test content is identical everywhere around the world on that same day.
All of the iTEP tests, however, are streamed live over the Internet from a bank of questions. This means that the questions are chosen in real time, separately for each user. Not only is the test taken in China different from the one taken in the US, but each individual iTEP test is unique.
Image: TOEFL scores available for purchase online. Courtesy Epoch Times.