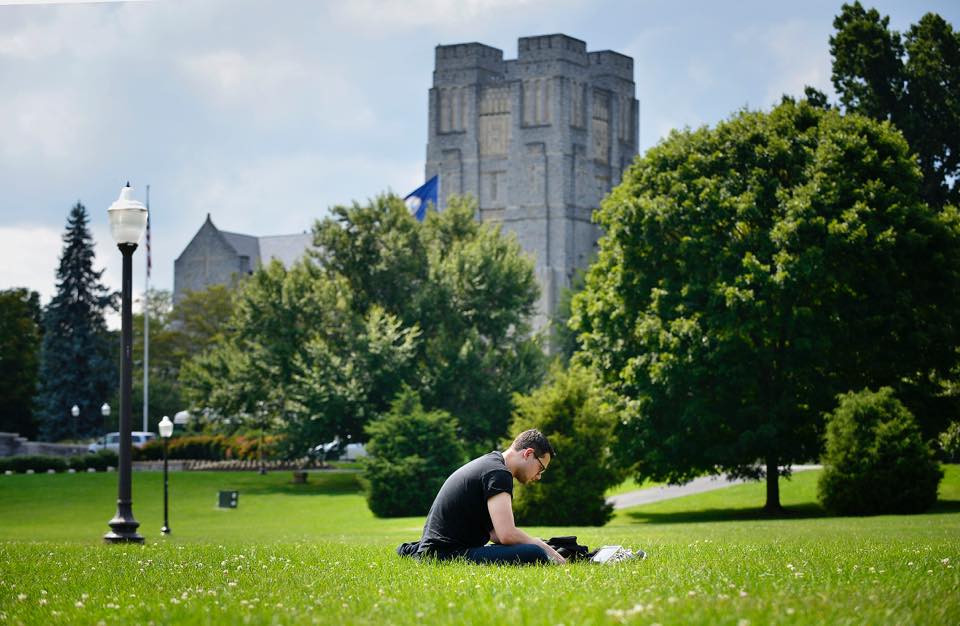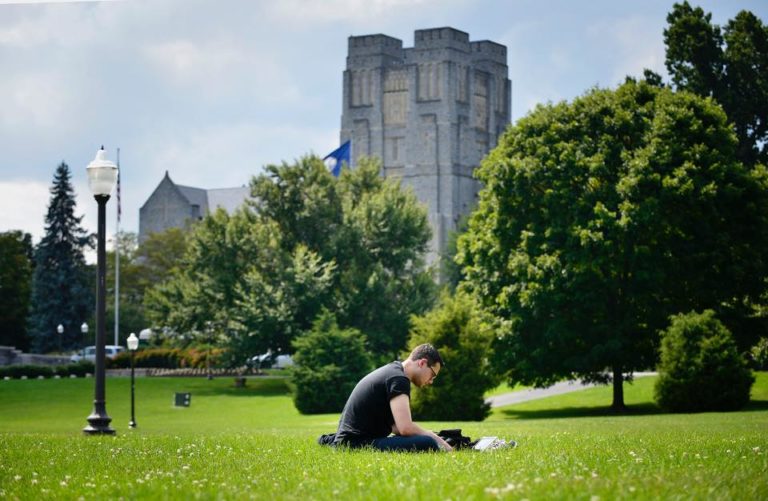 Since 2013, the Virginia Tech Language and Culture Institute has been using iTEP Academic-Plus to help accurately place incoming students, administering the test upon the students' arrival to get an instant baseline score of their English language proficiency. Testing and Assessment Coordinator Eric Moore says the relationship has been highly beneficial, praising iTEP as a user-friendly English test.
"The quickness of scoring is great, the database is great, and to be able to go in and locate a student's test score right away is very valuable," Moore says. "iTEP has really made things simple and very user-friendly."
Instant grading
iTEP Academic-Plus is broken down into five segments: grammar, listening, reading, writing, and speaking. The first three parts of the test are multiple-choice, and are scored electronically in real-time. "The quick turnaround is really helpful," Moore says. "I can log in and see if someone is done and go in and look at the scores right away to get an idea of where the incoming students are with grammar or listening."
The speaking and writing sections of iTEP are graded by native English-speaking ESL professionals. Institutions can also opt to have their own staff grade the test if needed. Virginia Tech uses this option, and during a semester break, the same ESL trained instructors that teach the universities courses will come in and read through the essays and listen to the speaking sections of the test, which Moore says gives them a good idea of the students' abilities before classes start.
Small company, big heart
A large institution like Virginia Tech needs a user-friendly English test that is also flexible. Before each semester, the university has to get all the incoming international students to take a placement exam, but managing the schedules of so many college students can be very difficult. The school values iTEP because of the personal, hands-on customer service it offers.
"We don't have to go schedule something with iTEP and say we'd like to have a test on a certain day, and then have to jump through hoops if we want to add another test," Moore says. "If I call iTEP, I get someone helpful right away. The ease of scheduling is great—if we have one in the morning, we can schedule another in the afternoon and it's no problem."
Responsive listening
Every school, business, or organization that uses a test has their own unique set of circumstances and obstacles to overcome to get the best results from an English proficiency test. iTEP understands that every situation is different, and works with institutions to customize the exam to different settings or to test different skills.
For example, Virginia Tech found that a few essay topics for its placement test were appearing more frequently than others. Moore contacted iTEP, and immediately noticed that the randomization of essay prompts is much improved. Each individual iTEP test is assembled from an "item bank" of thousands of questions, decreasing the chances of seeing the same question twice. In addition, iTEP utilizes a live, rotating item-bank that serves test questions randomly.
Troubleshooting made easy
It's been said that excellent customer service helps strengthen your brand. At iTEP, we strive to offer our customers the best experience possible, and treat everyone with total respect. Moore repeatedly mentions iTEP's excellent support team and how they've always been there, no matter the time, to help resolve problems. "When we've had issues, we've been able to reach a tech person with iTEP and been able to receive great customer service to help walk us through the issue," he says. "The troubleshooting has always been handled very well."
Created by education professionals
iTEP was founded in 2002 by two individuals with deep roots in the international education field. They wanted to create a user-friendly English test that addressed the needs of the international education community. The company wasn't created as a business ploy, but as a true labor of love, something that Moore says makes it easy to believe in iTEP. "It's nice knowing the background of a lot of the individuals that are a part of the organization," he says. "What [iTEP Executive Vice President] Dan Lesho says, I trust. They have what's important for the students in mind. Being smaller than other test companies, they have the ability to offer really tremendous support to any school or organization they work with."
The International Test of English Proficiency (iTEP) was introduced in 2008 to modernize English language assessment with on-demand scheduling, 24 hour grading, and accurate test data. iTEP provides a convenient and cost-effective testing option delivered in a highly secure environment.

iTEP offers a variety of assessment tools for university and secondary school admissions and ESL placement, hiring and employee assessment (including tests for specific industries), and iTEP Conversation, which assesses conversation skills in 30 minutes. All iTEP exams are graded by certified and trained native English speakers.

More than 800 colleges, universities, middle/high schools, and boarding schools in the USA and Canada accept iTEP results for admissions. Applicants can take iTEP at more than 500 test centers in 61 countries. iTEP International is headquartered in Los Angeles, California.