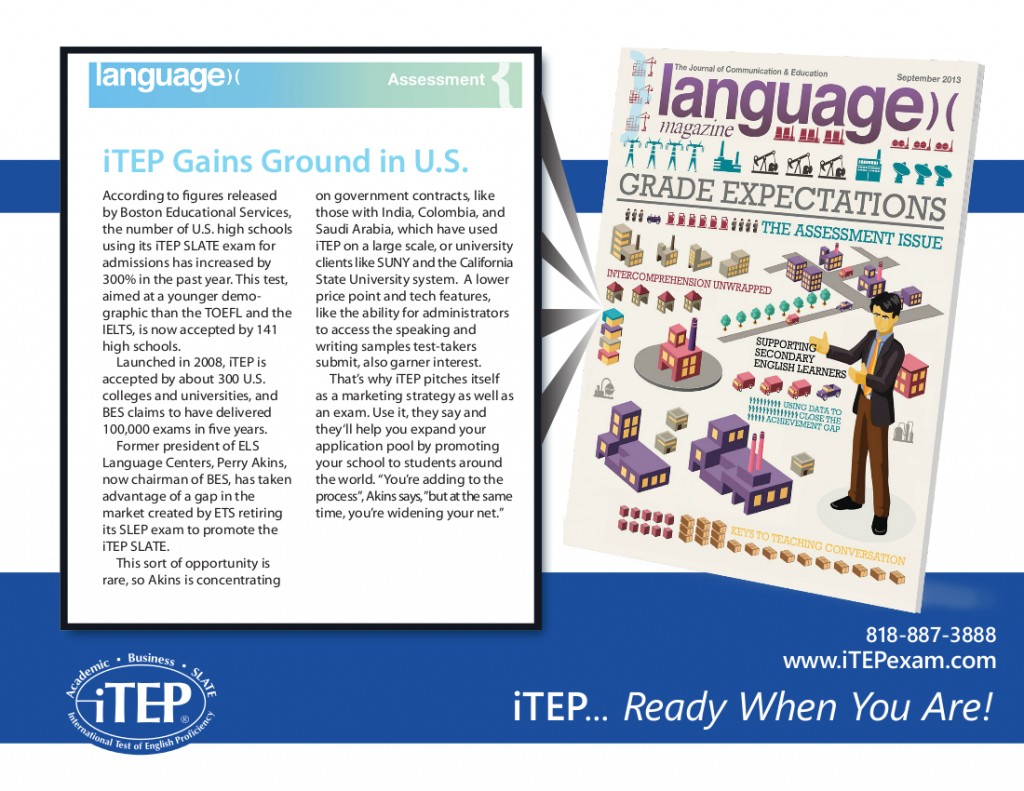 Language Magazine is the latest news outlet to take notice of the increasing number of institutions and governments using iTEP exams. The September "Assessment Issue" of this American monthly glossy magazine with an international readership of language education professionals includes a story about iTEP. The increasing reach of the iTEP exams has already been covered by British and Indian media outlets this year.
The Language Magazine article highlights iTEP exams as having "a lower price point and tech features like the ability for administrators to access the speaking and writing samples test-takers submit." Boston Educational Services Chairman, Perry Akins, took the opportunity to explain how partner schools benefit—through a larger applicant pool and increased promotion abroad—from accepting more than one English test for admissions.
The full article is shown above. It appeared on page 39 of the September 2013 issue of Language Magazine.