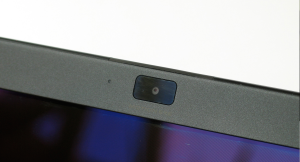 Along with accuracy and convenience, test security has always been an integral part of Boston Educational Services' (BES) strategic planning and administration for our iTEP exams. BES is proud to announce FotoSure, a new proprietary test security program developed by the iTEP team, under the leadership of IT Director Rich Collier, which immensely improves upon iTEP's already stellar security practices.
FotoSure snaps and stores digital photographs of the test-taker throughout the exam period. During the grading process, trained iTEP graders review the photos to ensure that the person who was approved to take the exam completed each section him or herself, without aid or substitution. Along with the test scores, these images can be used by institutions and companies to verify the person who sat for the exam.
Since launching in 2008, iTEP has run into very few test security issues, thanks to sound test administration procedures. For instance, iTEP questions are streamed live from an item bank while the test-taker is sitting in front of the computer taking the exam. Thus, no two exams are exactly alike. In addition, the test content is not downloaded or stored on test-takers' computers at any time. Though our security record has been excellent, in 2014 BES elected to strengthen its standards in light of published cheating incidents involving tests from other English language assessment exam providers.
After an exhaustive search for an existing photo security software that would meet BES' stringent criteria, we opted to create an original and proprietary feature to enhance existing security measures. The result was FotoSure, and it was rolled out to the 500+ Certified iTEP test sites worldwide on April 20. The iTEP team is committed to maintaining our position at the forefront of the industry's test security issue, as well as our daily responsibility to provide accurate and timely scores for those who sit for our tests.