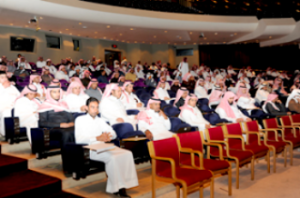 The Saudi Arabian Ministry of Labor recently launched a large scale employment initiative called "LIQAAT" with iTEP as its exclusive English proficiency partner. During the first two quarters of 2012, more than 10,000 iTEP exams have successfully been administered through the program, with at least another 5,000 to go.
Ernesto Olita, Senior Manager of SOUKS HR Solutions, iTEP's distribution partner in Saudi Arabia, says, "LIQAAT has been able to seamlessly incorporate iTEP into the program." The test, which is quickly scored and highly accurate, is designed to be flexible and conform to the needs of businesses and institutions.
LIQAAT, which means "to meet" in Arabic, uses iTEP scores and several other factors to create a detailed profile that helps match job seekers with employers. "We find this use of iTEP creative and inspiring, and hope to see it emulated throughout the world, as well as continue in Saudi Arabia," says Perry Akins, Chairman of Boston Educational Services, creators of iTEP.