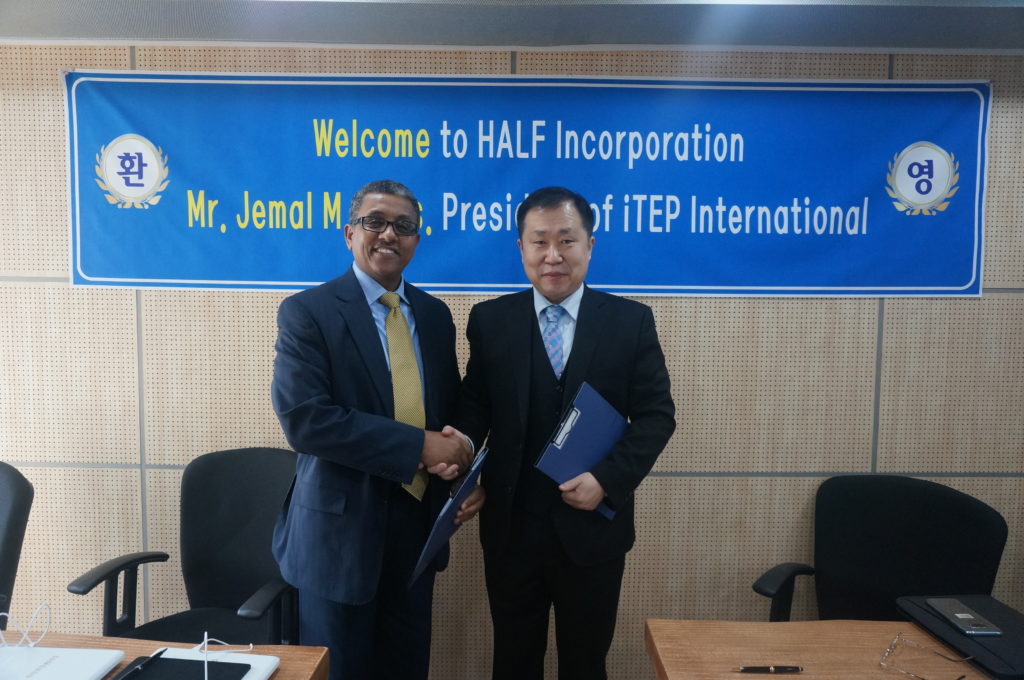 The iTEP suite of English assessment tools is now available in South Korea for the first time. iTEP International kicked off 2018 by entering into a partnership with The HALF Corporation of South Korea to bring its English proficiency tests to educational institutions, private companies, and government agencies throughout the country.
"The English assessment market in South Korea has been stagnant for decades," says Half Corporation CEO Kim Koon Kim. "The introduction of iTEP is a badly needed breath of fresh air, and we are thrilled to be the organization bringing more user-friendly and convenient English testing to South Korea."
Established in 1998, HALF is the developer of a unique and very popular language self-study method known as "HALF Study Amgibang."  This year, the company is launching a Virtual English Class in which learners will meet and interact with English-speaking digital characters while building pronunciation and other skills.
"HALF Corporation is an extremely forward-thinking company that is on the leading edge of education technology in South Korea," says iTEP President Jemal Idris. "We share a vision of language acquisition and assessment that is technology driven."
iTEP will both seek to capture market share from longstanding English testing players as well as expand the English assessment market in South Korea. The testing provider will target institutions and test-takers priced out by the existing providers or who find their platforms not flexible, detailed, or efficient enough for their needs.