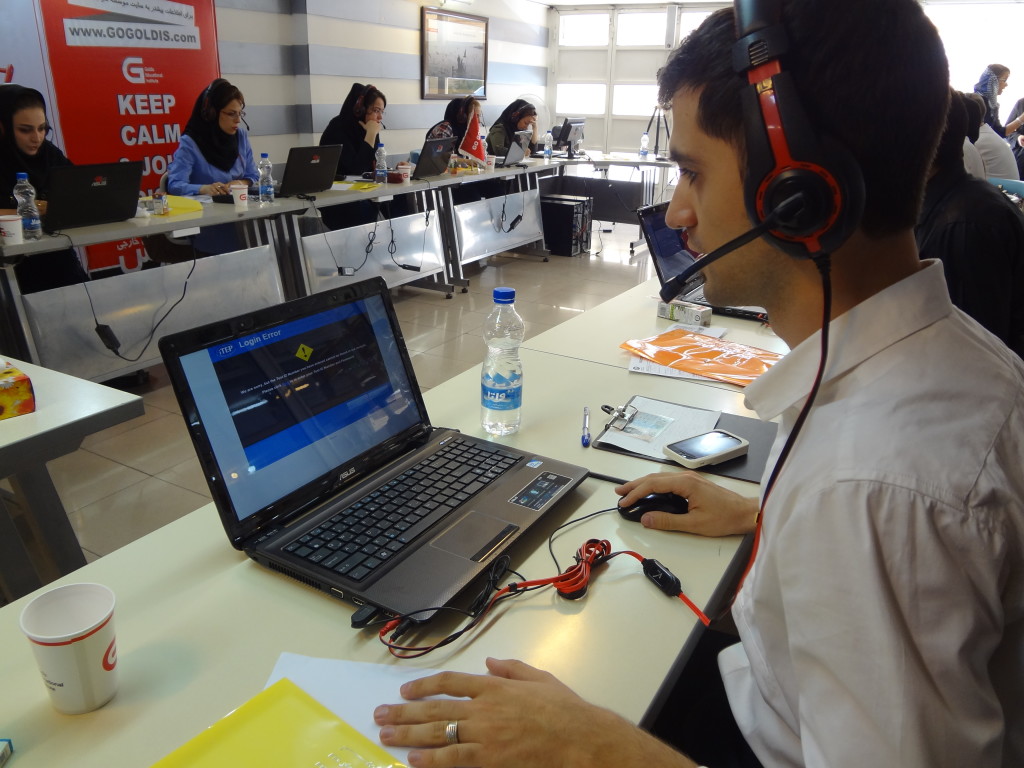 This spring,  we announced that, thanks to a special education exemption from the trade embargo, 10 test centers in Iran had begun administering iTEP. Since entering Iran, we've had a great deal of positive feedback from test-takers and educators. We thought we would share some comments we have received.
I've taken TOEFL, IELTS, and iTEP, and what I like about iTEP is that it is a real test of English. It's user-friendly, and straight-forward. It really tests your English ability, not your ability to take a test of a certain format. The results are also very useful. With the other tests, it's harder to know why you got the score you got. iTEP provides a detailed score with graphs and charts that I haven't seen anywhere else.
– Omid Bahramian Dehkordi, student at De Anza College
Previously, TOEFL and IELTS were the prominent tests in Iran, and people looked at them as barriers. With iTEP, it's a little bit different. iTEP doesn't require as much preparation, and the test is efficient to schedule and take. We had no idea what iTEP was at first, but once we took the test, we liked it. My first impression was, "Wow, this is really practical and different." I always recommended iTEP to my students.

– Amir Hamidi R&D member, Goldis Educational Institute
iTEP is ideal for us because the test lasts a shorter period of time, it is less expensive, more user friendly, and we can have an official iTEP test center here on campus. For these reasons, we have formally and officially chosen iTEP as the English exam that is required of our PhD candidates.
– Dr. Ehsan Ahadmotlaghi, Head of Languages,  Shahid Beheshti University
In our communication with many other test-takers and academics, we often heard that students who recently took iTEP in Iran would have had to travel outside the country to take another test if iTEP were not available in Iran due to restrictions on availability of other tests in the country. We also learned that since internet connections can be unreliable in Iran, the fact that iTEP saves the test-taker's place automatically is a very helpful feature. Apparently, other English tests must be restarted when the internet connection is lost.
We look forward to expanding to more test centers and continuing to provide greater access to English assessment in Iran.