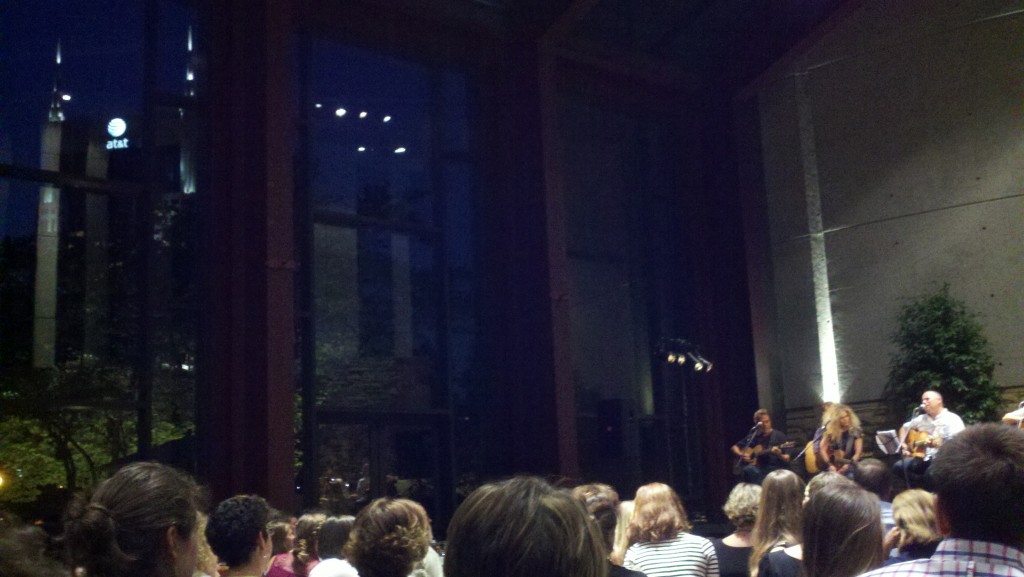 We at iTEP love to travel and meet educators around the world. This often entails going to some pretty cool places. But what could be cooler than Nashville, complete with live entertainment in the shadow of the iconic "Batman" building?
The AISAP (Association of Independent School Admission Professionals) Conference was full of creative people. It was great hear the song stylings of Doug Johnson, Nathalie Stovall, Marshall Altman and Ruth Collins. In a way, independent schools (which come in all varieties including boarding schools, day schools, single-sex or co-ed) are like singer-songwriters. They're out there doing their own thing.
Independent schools often value being on the cutting edge of best practices and innovations. The independent schools we encounter are often excited to learn that institutions using iTEP exams for international admissions are promoted on our website and at our test centers around the world. Independent schools are eager to expand their applicant pool and grow their international programs.
Interestingly, however, many of these schools use TOEFL, even though this test is designed for college admissions. iTEP SLATE is the only widely available, Internet-based English assessment test created specially for the middle and high school age range. Using a test for the wrong age bracket is like trying to play a guitar part on a fiddle. It's all going to work out better if you simply have the right tool.