Sometimes a simple, 30-minute speaking assessment is exactly what institutions needed. iTEP Conversation is designed to give test-takers an opportunity to speak freely about things that they already know. Questions are friendly and cover topics one might expect to encounter in casual conversation. All questions are free-response (as opposed to multiple-choice or fill-in-the-blanks) to allow test-takers to speak as much as they are able to.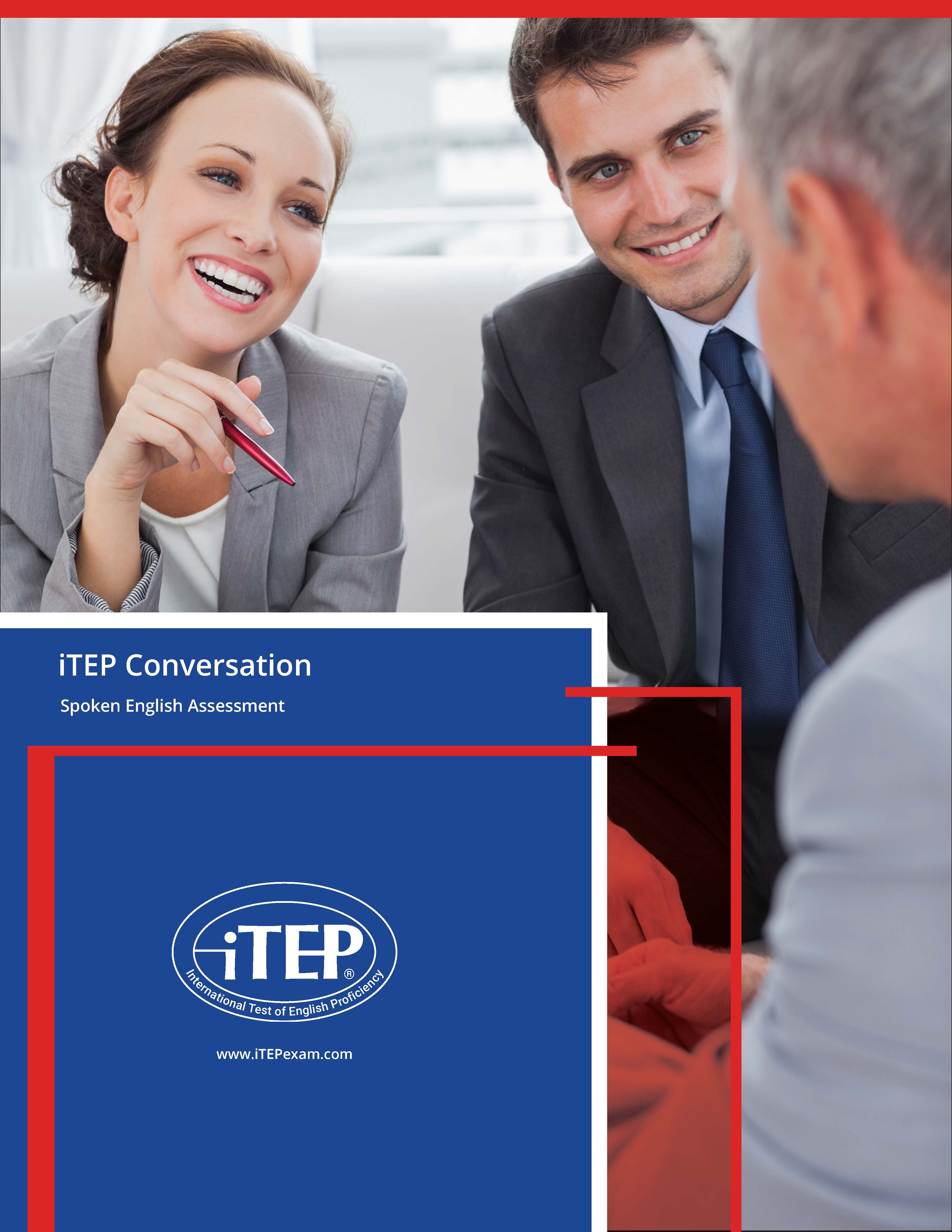 What is the structure of iTEP Conversation?
A Opening Questions — 2 minutes/ one part Test-taker asked to introduce him/herself and speak about friends and family.

Short Passage Reading — 1 minute/ one part Test-taker is asked to read an intermediate-level passage of approximately 85 words.

Short Answer — 1 minute/ one part Test-taker is asked to answer three questions about an informal, everyday topic.

Photos A & B — 1 minute/ two photos Test-taker is shown photos and is asked to answer three brief questions about them.

Documents — 1 minute/ two documents Test-taker is asked to answer three questions based on a document presented on the screen.

Topic Discussion — 2 minutes/ one part Test-taker is asked about a topic and given one minute to prepare a minute-long response offering their personal opinion.

Agree or Disagree? — 2 minutes/ one part Two different sides of an issue are presented; the test-taker is asked to give a one-minute response on the issue presented.
How are iTEP English tests administered?
iTEP Conversation is most commonly administered by businesses on their own office computers. iTEP staff is available to troubleshoot and guide you through the process.
How long does an iTEP Conversation test last?
The iTEP Conversation tests take only 30 minutes.
What about security?
iTEP's FotoSure® software photographs the test-taker throughout the exam, and our Item Bank feature livestreams content to ensure that no two tests are alike.
Which clients are using iTEP?
iTEP is dedicated to providing its partners with a reliable and accessible English assessment tool as well as a supportive network of experienced staff at their service. We hold partnerships on all corners of the globe, please see a list of our existing clients by category, here.