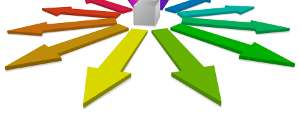 Since 2008, Boston Educational Services (BES) has worked to create English tests that are convenient to take and administer, as well as accurate and secure. We use updated technology and solid customer service to provide test-takers and administrators the best possible English assessment experience.
Our line of English tests, iTEP (International Test of English Proficiency), is available in 47 countries. This is possible only with the help of BES's  22 distributors. These strategic partners promote iTEP in their markets. They use their relationships to sell iTEP to educational institutions, private companies, and governmental organizations.
In order to expand further, BES is currently seeking distributors in China, Taiwan, Brazil, Mexico, Korea, and Indonesia. These are the key countries where we have identified the greatest opportunities. In some cases, we have distributors in these countries already, but are seeking additional partners in order to reach new markets within the country. We are open to appointing distributors in other countries as well in addition to those mentioned above.
iTEP distributors typically are engaged in the international education field, although that is not always the case. It is important that they have the ability to sell large numbers of at least one of our tests.
iTEP Academic – Used by colleges, universities, and intensive English programs for admissions and placement; also used in several large scale government initiatives in countries such as India and Colombia
iTEP SLATE (Secondary Level Assessment Test of English) – tailored for young learners in high schools and ESL programs; also used in government initiative in Saudi Arabia
iTEP Business – Used by private companies for hiring and promotions
iTEP Hospitality – Specially created for hospitality industry businesses
iTEP Au Pair – For applicants of the Au Pair J-1 Visa Program
Becoming an iTEP distributor gives you the chance to work with a product that is an industry leader in several aspects. In BES, you will have a partner that is extremely responsive and easy to communicate with, as well as rapidly growing.
If you are interested in becoming an iTEP distributor, please contact BES Executive Director  Michael Salenko.