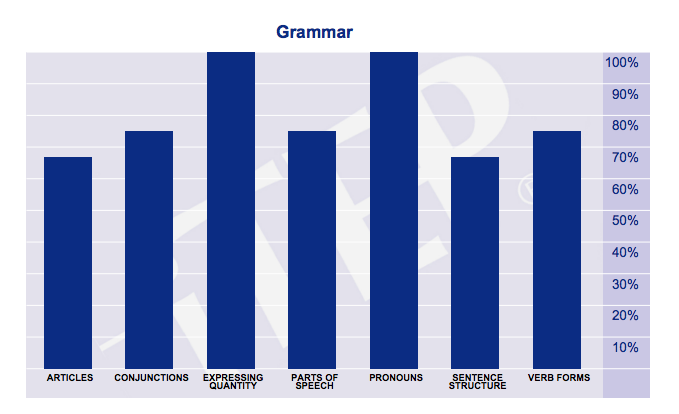 One of the biggest criticisms of standardized tests is that the results lack depth. You can't sum up a person's ability in a number.
Since its inception, the International Test of English Proficiency (iTEP) has striven to provide detailed results that show the strengths and weaknesses of the examinee. We have recently invested in developing an enhanced score report, which we are proud to announce will provide a much greater level of detail than any in the industry.
The score report for all three iTEP exam types (Business, Academic, & SLATE) now includes a statistical breakdown of the examinee's command of specific linguistic skills within each section of the test. For example, instead of simply stating a score on grammar, the score report now contains feedback on which aspect of grammar, such as pronouns or conjunctions, caused the most problems for the examinee.
The enhanced report also provides a written description of examinee's overall ability in each section, and the equivalent score within the Common European Framework of Reference (CEFR), in order to give context to the information.