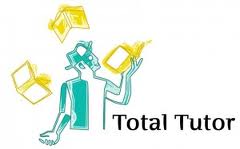 Boston Educational Services Co-Founder and Chairman Perry Akins was recently interviewed by Neil Haley, the Total Tutor, for the Total Education Network.
The Total Tutor is an internationally syndicated radio show. Its home station is 88.3 FM WRCT Pittsburgh, and it is affiliated with 80 other stations around the country, reaching over 2 million worldwide listeners per week.
Neil asked Perry about his background in education as President of ELS Language Centers and how he made the jump to becoming an entrepreneur. They discussed the development of the International Test of English Proficiency and what led to the creation of iTEP Business, the assessment tool for occupational English, and iTEP SLATE, the English proficiency exam for the middle and high school age range.
Listen to the full interview below.