iTEP Dances into Latin America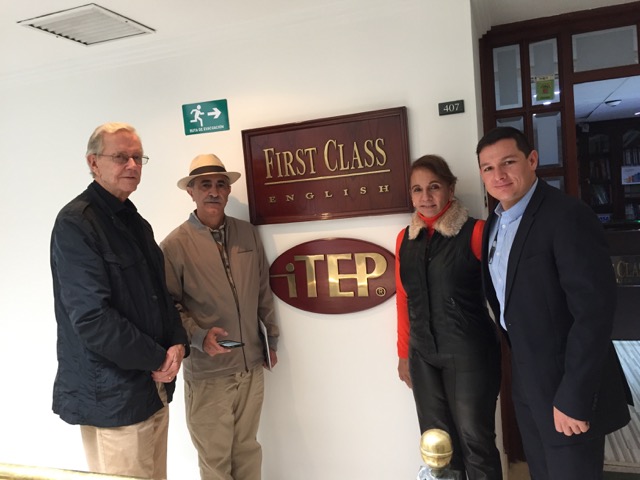 iTEP Schools in Mexico, Colombia
We periodically feature our iTEP partner schools on our social media and in our test-taker newsletter to let prospective and recent iTEP test-takers know all of the great schools they can apply to using their iTEP score as proof of English proficiency. Typically, these schools are in the US or Canada. But recently, we have been highlighting some of our new partner schools in Mexico and Colombia.
iTEP is now accepted for admissions at the following institutions:
Universidad Militar Nueva Granada – Bogota, Colombia
Universidad Nacional Abierta y a Distancia Colombia – Bogota, Colombia
Fundación Universidad de América – Bogota, Colombia
Universidad Tecnológica de la Riviera Maya – Playa del Carmen, Mexico
As English continues to grow as the global language, we're proud to have partner schools in a growing number of countries including Canada, China, France, Iran, Iraq, and the UK in addition to those mentioned above.
iTEP Founders in South America
iTEP founders Perry Akins and Sharif Ossayran recently visited iTEP partners in Colombia, Brazil, and Argentina to discuss opportunities for the continued growth of iTEP in the region. They are seen above with iTEP's Colombian distributor, First Class English, who has set an example with their innovative use of iTEP in government initiatives.
Perry and Sharif also met with our trusted longtime Brazilian distributor  Trends & Business who has been very successful with the iTEP Business exam (seen below), as well as new Brazilian distributor MK Consultoria. They rounded out the trip in Buenos Aires pursuing some promising opportunities there.