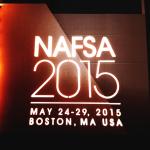 While the international Education industry converged on Boston for the 2015 NAFSA Annual Conference, iTEP partner schools, distributors, strategic partners and more came together to network and discuss English assessment at the iTEP Family Luncheon.
80 guests from all corners of the globe and education industry joined us at MC Spiedo near the Boston Convention & Exhibition Center. We were thrilled to see partners we've known and worked with for years exchanging cards, handshakes, and hugs with one another.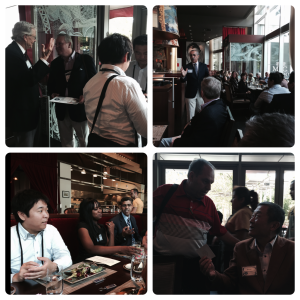 Before and after the luncheon, iTEP distributors from China, Japan, Colombia, Brazil, Germany, India, and more met in what has become an annual tradition. We are continually inspired by the creative ways these organizations utilize iTEP to benefit their clients and countries. At the end of the conference, each distributor was presented with an award for their contribution to a year of growth for iTEP. See more than 20 photos from the day on Facebook.