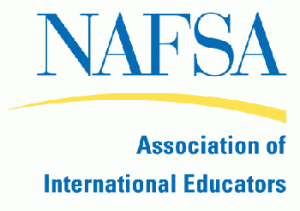 At iTEP, we love working with our distributors around the world. Their inventiveness and dedication never ceases to amaze us. In fact, we decided we had to get as many of them as possible together in one place!
The first annual International iTEP Distributor Conference will take place on May 28th in St. Louis, Missouri, in parallel with the NAFSA Conference, the largest gathering of international educators in North America. Some 20 iTEP Distributor representatives from all over the world will be attending the Distributor Conference to exchange ideas, discuss successful strategies and case studies, and collaborate around future opportunities.
This conference will also mark the launch of some exciting new enhancements to the iTEP exams and BES's services. These announcements will include extra detail and precision in score reports and new services to facilitate global communication and coordination among iTEP partners.
We look forward to this exciting conference and offer our thanks to our distributor partners who are responsible for many of iTEP's numerous successes this year.