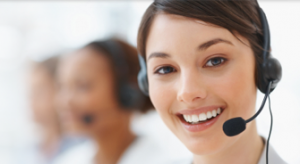 Most English proficiency testing companies today find it difficult to offer their clients a personal touch. At Boston Educational Services, it comes easy to us.  We pride ourselves on swift and effective customer service and troubleshooting for the educators and administrators who rely on our iTEP exams. Here are a few of the ways we make sure we meet the needs and respect the time of those who choose to use our tests.
We answer the phone. No endless maze of pre-recorded prompts–when you call our office during business hours, you will talk to a real person.
We reply to emailed inquiries within 48 hours.
Our technology works. If a customer experience a technical problem, we immediately begin efforts to fix it. We don't expect our clients to work around issues.
Our tests last 90 minutes at most. Evidence show this is plenty of time to evaluate English proficiency accurately.
We do not trust machines to evaluate speaking and writing. We use live, ESL-trained native speakers to make sure we are providing accurate scores we can fully stand by.
Our many Certified iTEP Test Centers around the world are extremely attentive and secure.
Just as we took a modern approach to designing our Internet-based tests and score delivery system, we take a modern approach to customer satisfaction. We recognize that gone are the days of allowing "six to eight weeks for delivery" when you order something. Today's consumers demand faster results, and the education industry is no different. That's why we offer on-demand scheduling and scores returned in 5 days, and it's also why we're here to communicate with you whenever you need.