iTEP at CONAHEC, Regional NAFSA Conferences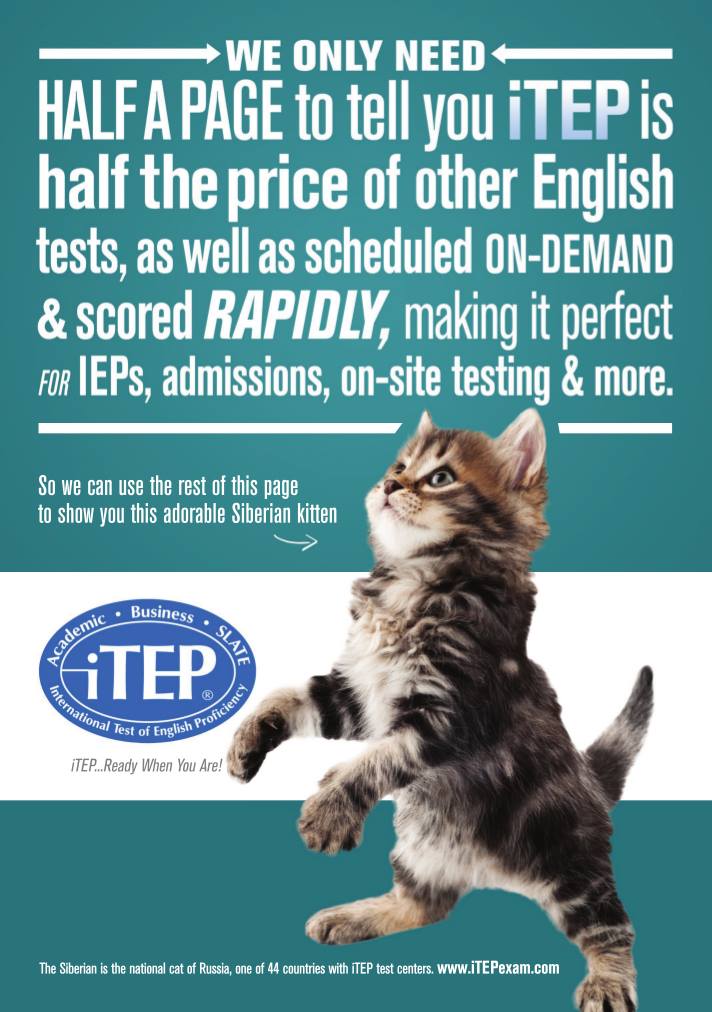 CONAHEC is a tri-lateral consortium of schools created by University of Arizona 20 years ago to bring together more collaboration and partnerships between Canada, Mexico, and the US. We exhibited at the CONAHEC conference and were thrilled to meet many university presidents, provosts, and administrators. iTEP also attended the NAFSA Region II Conference at the University of Arizona. The adorable friend you see above tagged along on the back of the program!
We're currently gearing up for NAFSA Bi-Regional Conference in Portland, Oregon, November 3-7 and the TABS Annual Conference in Washington DC, December 4-6. iTEP will be exhibiting at both. Please come see us if you will be at either of these events!