US test provider anticipates student boom following lifting of sanctions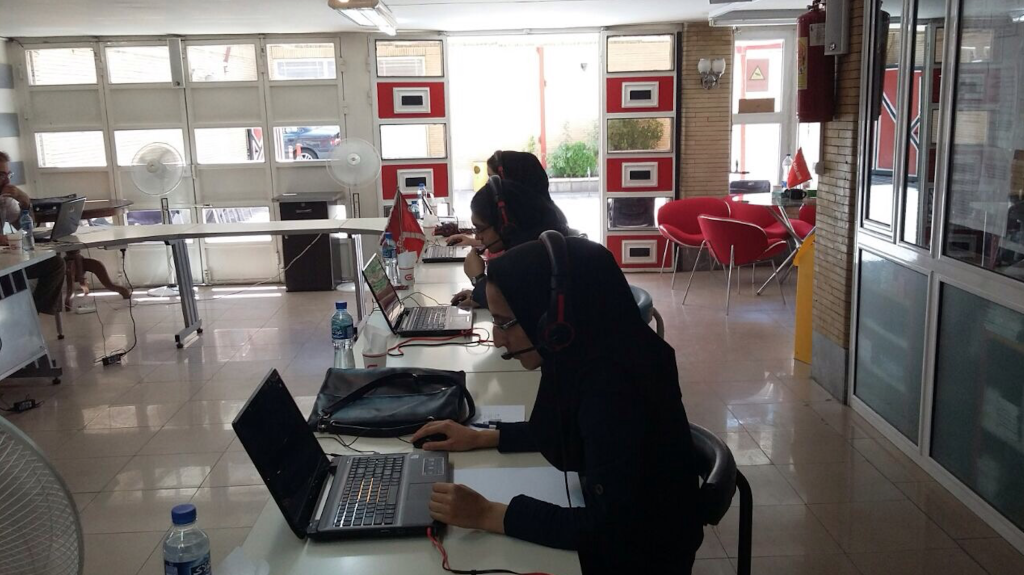 TEHRAN–iTEP (International Test of English Proficiency) is now available for the first time in Iran with 10 test centers located in Tabriz and Tehran. The suite of English exams created by Boston Educational Services (BES) is an affordable, secure, and easy to schedule English assessment tool that is rapidly gaining marketshare and is now available in 49 countries worldwide.
Through a US Treasury Department special education exemption to the trade embargo, iTEP is now available to Iranian organizations to evaluate the English proficiency of their applicants, students, and employees. Iranian students who wish to apply to one of more than 600 primarily North American schools that accept iTEP can schedule on demand with just 3 days' notice.
Prior to the 1981 sanctions, Iran was the most represented country among international students in the US. In recent years, education in the US has been promoted to Iranian students by the US State Department despite opposition from the Iranian government. While enrollments of Persian students at US schools have risen, they have not approached their previous levels of 1980. However, iTEP Chairman Perry Akins believes that with the Iranian embargo being lifted, international student enrollments will begin to rapidly increase in 2016.
Akins, who prior to founding BES in 2002, was president from 1970-1979 of ELS Language Centers, one of the largest chains of English schools in the world, says, "Enrollments are down at colleges, high schools, and English programs across the US due to cuts in funding for scholarships for Saudi Arabian students. Iran is poised to resume sending large numbers of students to the US, and we are now on the ground there to facilitate."
Expert on US-Iran Education and CEO of Worldgate Consulting Fariba Nejat, says "As Iran reconnects to the world arena, iTEP acts as a bridge to connect Iranian students with the rest of the world." iTEP has already been used to assess the English skills of Persian students ranging from the secondary school level through PhD candidates. Nejat adds: "iTEP is the only widely accessible, authentic test that evaluates Iranian students' English language skills in a comprehensive and meaningful way."
About iTEP
The International Test of English Proficiency was created by Boston Educational Services (BES) and introduced in 2008 to meet the need for a comprehensive English test that could be scheduled on demand. From the outset, it was decided the test had to be accurate, cost effective for the students, scheduled at the students' convenience, include all language skills, and be graded within 5 business days. There are currently several iTEP exams for different markets: iTEP Academic for higher education and intensive English programs, iTEP SLATE for secondary school students, iTEP Business for hiring and business applications, iTEP Hospitality for use in the hospitality industry, iTEP Au Pair for assessing au pair candidates, and iTEP Intern for interns and entry level business hires. iTEP Conversation, a new exam to be launched later this year, will assess conversation skills in 30 minutes and be graded by certified and trained native English speakers (as are all iTEP exams). More than 690 colleges, universities, high schools, and boarding schools accept iTEP results for admissions. Applicants can take iTEP at 650 test centers in 49 countries. BES is headquartered in Los Angeles. itepexam.com
About Worldgate Consulting
Worldgate Consulting was fully established in 2013 to help bridge the gaps between international students and educational organizations worldwide. Worldgate Consulting's English proficiency programs have launched numerous students on the pathway to success through its hands-on experiential learning courses, test preparation, and connections with US educational institutions.  worldgateconsulting.com
Image: Students take iTEP at Goldis Educational Institute in Tabriz