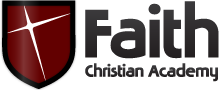 Last week, we got a very nice email from Muriel Evans, an ESL Teacher at Faith Christian Academy in Orlando, Florida. We often get good feedback on our exams, but her note was just so light, concise and wonderful, we asked if we could share it here:
We had 12 of our international students do iTEP SLATE-Plus this morning.

We ordered 13 keys, but decided to wait on 1 student until maybe Feb.

It went off without a hitch, and I think they even enjoyed doing iTEP!

The instructions were clear, and the visuals were also very helpful.

I wait with anticipation for results to be back in 5 business days!
Ms. Evans' experience sums up what we always hope to achieve with iTEP: a surprisingly convenient and straightforward testing experience. We have found that a test can be comprehensive and very accurate at assessing reading, listening, grammar, speaking and writing in just 90 minutes. One of our goals in designing the test was to give it good flow and clarity so that test takers felt it was fair and insightful, never overwhelming or needlessly confusing.
Faith Christian Academy is one of more than 160 secondary and boarding schools using SLATE, our test specially designed for young learners. Until recently, the most popular option for his demographic was a paper-based test. We're excited that so many institutions are continuing to adopt iTEP SLATE for their English assessment needs.