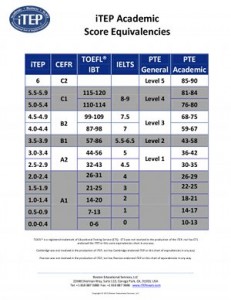 Last fall, iTEP announced that our score reports now include scores for sub-skills within each section of the test. This data has been put to good use by the institutions and companies around the world that use our tests. Subsequently, they helped us conceive of another improvement.
iTEP scores are now reported in .1 increments in the overall score and .5 increments in each skill section. This enhancement allows organizations to classify test-taker proficiency levels with a higher level of distinction, both overall and within each individual skill.
BES sends many thanks to those of you who suggested this scoring improvement to us.