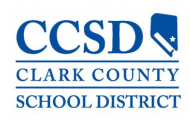 Las Vegas, Nevada, is a place students around the world often think about visiting or coming to study. After New York and Los Angeles, it might be the most recognizable city in the US.
It's also home to the one of the largest school districts in the country. Clark County School District is home to more than 300,000 students at 46 public schools throughout Las Vegas, Henderson, North Las Vegas, Boulder City, and Mesquite. The district is so large, it has its own police force.
Now, students coming from abroad to any of these schools, can use iTEP SLATE to demonstrate their English proficiency. The test is developed specially for the middle and secondary school market, and due to its flexible scheduling and affordable price point, is often the most convenient option. CCSD has already updated its I-20 Student Application Form to include iTEP SLATE.
We're honored to be a part of CCSD. It seems like a vibrant community (check out the mural below) and we look forward to helping more students from all over the world become a part of it.