6 Key Ingredients for a Successful Education Conference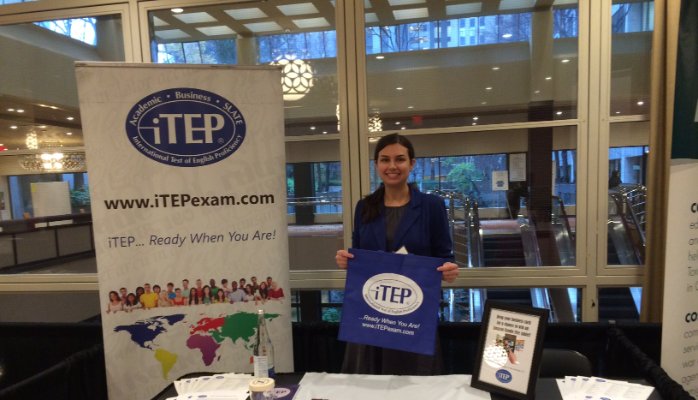 Business Development Executive Nik Lajeunesse joined our team 6 months ago, and we immediately put her on the conference circuit. Here's what she learned along the way! See this article in its original form on LinkedIn.
What a whirlwind six months it's been! Since joining the iTEP team, I've been to a total of 4 conferences including ASCD CEL in San Diego and TABS in Boston. I've made a lot of great connections and learned a ton.
In fact, I've learned a thing or two about how to get the most out of educational conferences. My combination of seeing these conferences with fresh eyes and going to so many in quick succession enabled me to identify these key guidelines.
Be prepared

Make sure you know your audience. If you're attending a conference for boarding schools, make sure you know some common terms that the attendees will be using frequently.

Expect the unexpected

Just because you're attending a boarding school conference, does not mean attendees will by default only ask questions X, Y, and Z related to boarding schools. You may run into someone who is attending the conference from a different perspective and who will want different things from you.

Everyone loves a free lunch

Even if you can't sponsor a conference luncheon, you can offer freebies to give to conference attendees. So many people are drawn to the exhibition table because they want the neat flashlights we're handing out or they want a chance to with a Kindle Fire. Regardless of what you're giving away, have something that you can give to anybody to help start a conversation.

Printing is your friend

You never know how much you'll need to bring materials-wise. Having easy front/back documents to print on demand is very handy. Make sure you know where the closest print shop is!

Be a good sport

No matter what happens, remember that you are getting exposure. Your time may not pay off immediately, but you never know what the future holds in terms of making connections.

Yearn to learn

Even if you go to conferences with a mission to sell, there's no limit to what you can learn. It may be something you pick up in a conference session or it may be a very informative discussion with an attendee. Whatever it is, you're bound to learn more about yourself, your company, and your clientele when you attend a conference.
The next conference where you can catch up with iTEP and discuss the future of English language assessment (or anything else!) will be the EnglishUSA PDC January 21-22 in Monterey, CA. See you there?