Coming Soon!

Test Structure
iTEP Placement has five sections for different English language skills, which appear in the following order: grammar, listening, vocabulary, reading, and a writing prompt. Each section contains tasks targeting beginner to advanced levels of English proficiency, to fit diverse program levels. As with all other iTEP exams, iTEP Placement is aligned with the Common European Framework of Reference (CEFR) and score reports provide a level designation from A1 – C2.
During the reading, listening, vocabulary, and grammar sections the test-taker selects one of the four answer choices for each question. Writing samples are typed directly into a text entry field during the writing section and the results are delivered with the score report, for an institution to review as it sees fit.
Test Length
This test is untimed, but averages approximately 45-60 minutes to complete.
Delivery Method
iTEP Placement is delivered via the Internet or in paper-based format and can be used wherever your institution needs to administer the test. Results are can be viewed online immediately upon completion of the test.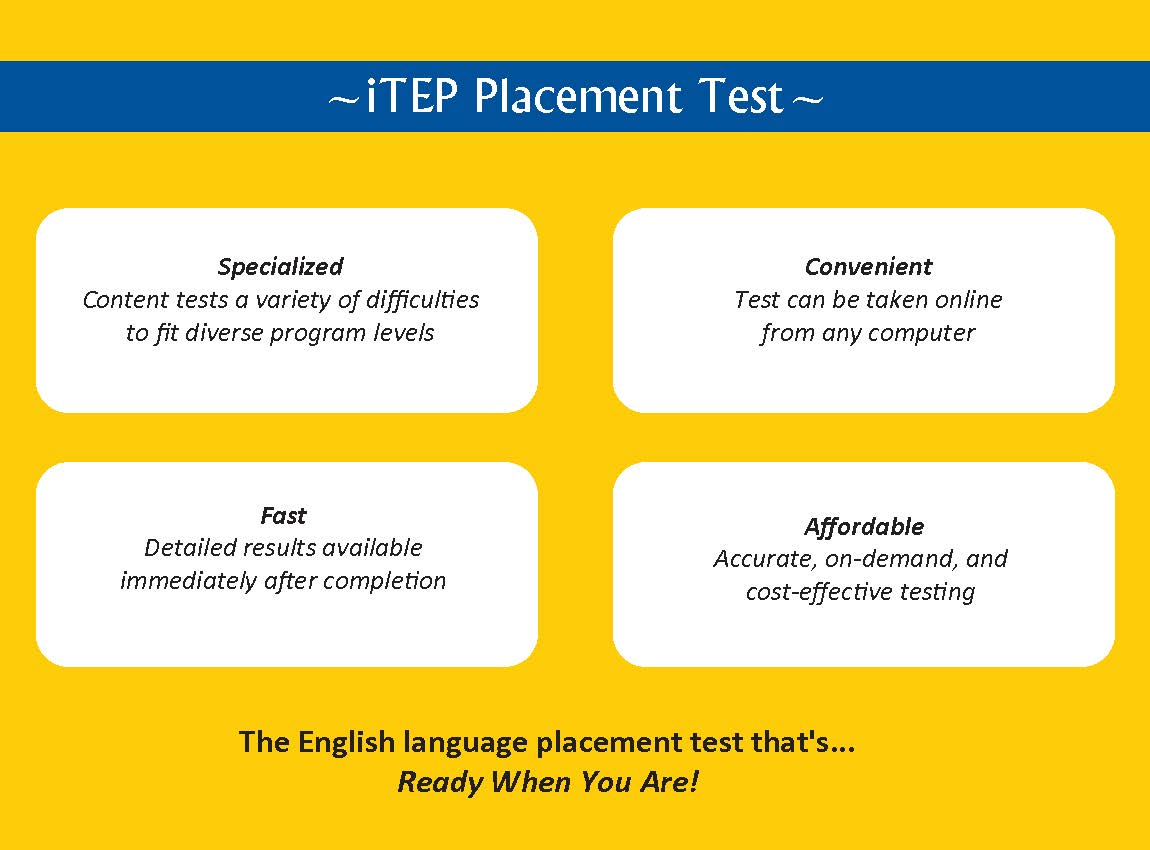 Contact Boston Educational Services for more information about iTEP Placement and complimentary pilot testing.