Advisory Board
John Katzman – The Noodle Companies, LLC

John founded The Princeton Review in 1981. His innovative ideas on educational reform have made him one of the nation's leading authorities on assessment, K-12 choice, and university admissions. In 2007, John stepped down as CEO at The Princeton Review to start a new post-secondary organization, 2tor. John is presently serving as the CEO of The Noodle Companies headquartered in NYC.
Roger Riske, Ph.D. – Educational Resource Development Trust

Roger retired as president of ERDT in 2008 after 30 years in that position. ERDT, a non-profit educational foundation, is primarily involved in high school exchange programs, having been designated an exchange-visitor sponsor in 1980 by the US Department of State. Roger continues to work part-time on special projects, including the establishment of a private high school placement program for international students. Roger was an English teacher with the Peace Corps in Tunisia from 1964-67. From 1979-1989, Roger also taught courses in international relations and world politics in the Department of Political Science at UCLA.
Carol McAllister – California State University, San Marcos

Carol is Director of Admissions at California State University in San Marcos. She is a longtime advocate of international education, having herself lived and attended school in Scotland and Spain. Carol has worked in the field of international education and evaluation since assuming her first position in international admissions at the University of Southern California in 1982.
Perry Solomon – Aleratec, Inc.

Perry has a background in the high-tech field. Since 2000, he has been president and CEO of Aleratec, Inc., a leading developer and manufacturer of solutions for the USB, Flash, HDD, Blu-ray, DVD/CD duplicating, and DVD/CD publishing markets. Aleratec designs user-friendly, high-performance hardware along with intuitive software to assist corporations of any size with their media technology needs.
John Hayden – English, baby! & Versation

John is President and co-founder of Versation, a company that provides web-based student management software for educational institutions. Versation's student recruitment and alumni management products help schools increase enrollment and maintain valuable relationships with past students. Versation also operates English, baby!, one of the most popular online ESL communities in the world.
Steve Sharp – Monte Vista Christian School

Steve Sharp has been a leader in education for over 35 years, over 30 of which have been in school administration, including 13 as Superintendent. Since 2004, Steve has been the Headmaster at Monte Vista Christian School in Watsonville, CA, an iPad-based school on the cutting edge of technology with an entirely digitized library. Steve has enjoyed successful tenure at every school where he has worked, whether as a teacher, speaker, administrator, or in a number of other capacities. He has also contributed greatly to a variety of associations and boards of directors, and also maintains an impressive collection of certificates. He has participated in and coached numerous sports and activities along the way.
Harriet Bloom-Wilson – Professor Emeritus in Humanities at Northwest College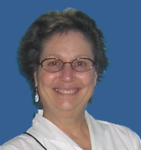 Harriet retired as Director of International Programs and Asst. Professor of French and Humanities in 2012 from Northwest College, a residential two-year college near Yellowstone Park in northwest Wyoming. During her tenure in international programming at Northwest, the number of international students at this small, rural community college increased from 14 to 110, making up 5% of the total student population. Harriet's commitment to international education was recognized when she was selected to be on the Leadership Team of NAFSA.
Sean Drucker – FrameworkPLUS

Sean is Chief Technology Officer and co-founder of frameworkPLUS, a web based enterprise software cooperative consisting of four insurance companies. Prior to frameworkPLUS, Sean was Senior Principal for a boutique software consultancy and Director of Information Technology for ELS Language Centers.  Sean has over 15 years of web-based software development and over 25 years of technology experience.